New mobile phones - Unlike the mobile phone output Android-based HTC, HTC Oboe use Windows Mobile 6.5.3. Whereas Windows-based mobile phone 7 alone will emerge at the end of 2010 this year.
HTC Oboe has a similar view with the HTC EVO 4G and comes with a 8MP camera. Meanwhile, other specifications and release date of this phone is still unknown, especially the photo more real appearance. HTC Oboe prepared to fill the mobile phone market in China, and is not yet known whether also be launched in Indonesia.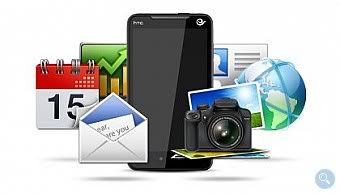 You have read this articleUncategory with the title HTC Oboe Based on Windows Mobile 6.5.3. You can bookmark this page URL http://catosays.blogspot.com/2010/06/htc-oboe-based-on-windows-mobile-653.html. Thanks!
Write by:
RC
- Saturday, June 19, 2010