New mobile phones
- Following the success of Apple's iPad which sold two million units within two months, other computer manufacturers also began preparing for its flagship competition. Samsung is not behind. They reportedly have set up a tablet computer design.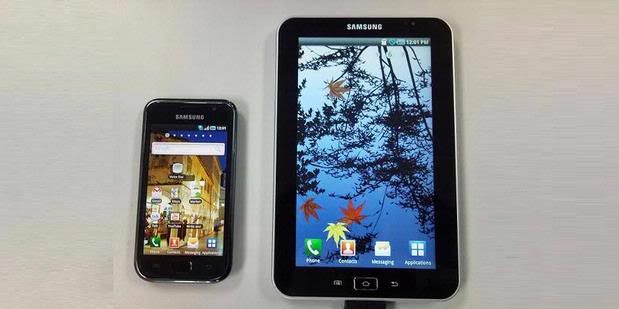 Tablets Pictures
made by
Samsung
have been circulating on the internet. In fact, the main specification has also been leaked. Vietnamese-language sites, Tihn te, who previously had leaked the prototype of the latest iPhone, MacBook and iPod Touch camera, this time back into the source of referral.
Tablet that made by
Samsung
, according to the site will use Samsung A8 1.2 GHz processor. The screen 7 inches or slightly smaller than the iPad. He is also using AMOLED material that produces a sharp image resolution.
Based operating system Android 2.2 or the latest version of the platform which is also called
Froyo
. 16 GB of internal memory, and has support for additional external memory until the whole becomes 48 GB. 4000 mAh battery. Like the iPad, tablets are also equipped eReader.
When this product is available in the market? no one can be sure. However, if the correct specification so, tablets made by
Samsung
will probably be competing with the iPad.
You have read this articleSamsung with the title Samsung Tablet Use Android Froyo. You can bookmark this page URL http://catosays.blogspot.com/2010/06/samsung-tablet-use-android-froyo.html. Thanks!
Write by:
RC
- Friday, June 25, 2010