Garmin-Asus
expand into the mobile market of Indonesia. Their
smartphone
is M10, was asked as a release for their mobile phones on the Indonesian market.
Phones output
Garmin-Asus
difficult released from the ability of navigation (GPS) in it. Included with the M10, which will soon enter Indonesia. This product is claimed to have advantages smart navigation features from Garmin.
Asus said the high mobility is one of the main reasons for people who have mobile phones, especially for those living in big cities.
Planned, which will be embedded with mobile
phones operating system
Windows Mobile 6.5.3 will be launched in Indonesia on Tuesday (05/18/2010).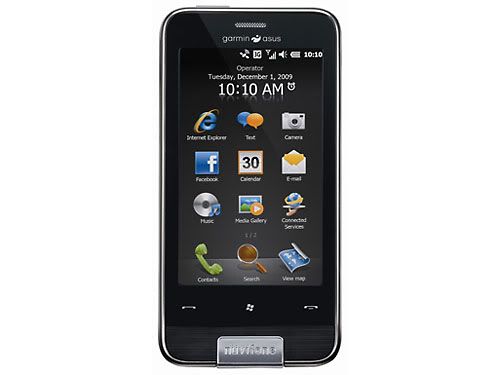 You have read this articleXP Phone with the title Garmin-Asus, Released Smartphone M10 to Indonesia. You can bookmark this page URL http://catosays.blogspot.com/2010/05/garmin-asus-released-smartphone-m10-to.html. Thanks!
Write by:
RC
- Thursday, May 20, 2010