New GADGET
- Here are some of the features and main applications of ipad gadgets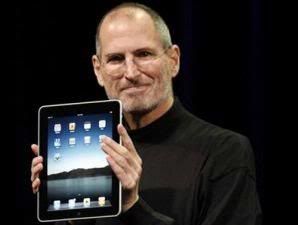 - Safari Browser for web access.
- Mail for reading e-mail.
- Photos to manage the archive photos.
- Video to play video files.
- YouTube to view videos directly to YouTube without going through the web.
- IPod to play music
- ITunes to download music and videos
- App Store to download applications
- IBooks to read and download e-books from iBooks Store
- Maps to view high-resolution maps from satellite and Street View Images.
- Notes for a free record.
- Calendar to make the agenda.
- Contacts to record telephone, email, and web of friends.
- Home screen to set the display screen
- Spotlight search to perform a quick search on all parts just by typing in keywords.
Tags:
You have read this articleIpad with the title Main Features and application of ipad. You can bookmark this page URL http://catosays.blogspot.com/2010/05/main-features-and-application-of-ipad.html. Thanks!
Write by:
RC
- Tuesday, May 4, 2010