New mobile phones
- Research institute Canalys has just released its latest report on the
smart phone
market (
smartphones
) globally in the first quarter of 2010. According to research results, the
smartphone
that spread in the current market reached 55.2 million units.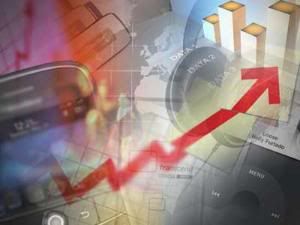 When compared with first quarter 2009, the growth rate significantly, which is 66.9 percent, from 33 million units in 2009 to 55.2 million units this year.
Of the total of the unit,
Nokia
still dominate the market with a market share (market share), 38.8 percent or about 21.4 million units, up 56.6 percent compared to same period in 2009.
Research In Motion (RIM), manufacturer of
BlackBerry devices
as well as service providers, perched just below Nokia. Canadian producers are embracing the market share of 19.2 percent with 10.5 million units globally, growing 45.1 percent over the previous year.
Interesting to note, Apple, HTC, and Motorola just recorded the largest growth during this year. Of the 3.7 million units in 2009, marketing the iPhone rocketed 130 percent to be 8.7 million units this year, with 15.9 percent market share, the difference between 3.3 percent compared to RIM.
Following under Apple, HTC with 2.8 million units (5.1 percent market share), grew 105 percent from 1.3 million units in 2009. While Motorola, although it is ranked fifth with 2.6 million units (4.7 percent market share), successfully recorded the largest growth, which is 136.8 per cent from 1.1 million units in 2009.
"In general, all major producers have managed to increase sales of their
smartphones
in the first quarter of 2010," said Canalys in the report, as quoted from GSM Arena, Monday, May 10, 2010.
"The growth of 137 percent of
Motorola's
approach is the most impressive, compared to RIM's only recorded 45 percent."[vivanews.com]
You have read this articleNokia Phone / Phones info with the title Nokia, RIM, Lord of the Global Smartphone. You can bookmark this page URL http://catosays.blogspot.com/2010/05/nokia-rim-lord-of-global-smartphone.html. Thanks!
Write by:
RC
- Monday, May 10, 2010