New Mobile Info
- A few weeks ago, there are cases of weakness that Apple's iPhone device in the battery overheating and cases of problems in its iPhone software itself. But now Apple has to update their articles that support for the iPhone 3G and iPhone 3GS add information about them. Article update from Apple (http://support.apple.com/kb/HT2101), is related to operating temperature and temperature management of the iPhone 3G and iPhone devices that may be considered 3GS users.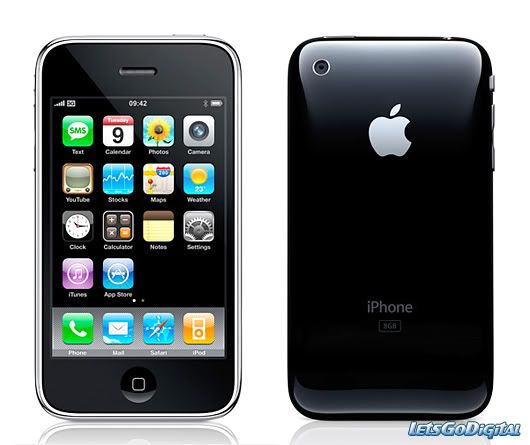 Interesting part of this document, in fact Apple did not mention about the cases of overheating that befall 3GS iPhone or iPhone 3G. These documents suggest only the second user device to store your iPhone 3G and iPhone 3GS in place with temperatures between -20 degrees Celsius and 45 degrees Celsius (-4 degrees to 113 degrees Fahrenheit).
In addition, Apple recommends that iPhone does not leave the device 3GS or iPhone 3G in the car, because temperatures exceeding vehicles 'temperature range' which requires Apple on top.
Apple also noted, if the interior temperature exceeds the temperature of the iPhone device on the outside, it will automatically stop the battery charging process, the display will suddenly appear blurry, and then cellular signals will be weakened or heating temperature warning will be displayed on the screen.
However, Apple said that iPhone 3G and iPhone 3GS still safe because it is supported by the 'Safety of Information Technology Equipment', IEC 60950-1, for the safety standards adopted by many countries.
Tags:
You have read this articleiPhone with the title Do not Put the iPhone in the Car 3GS. You can bookmark this page URL http://catosays.blogspot.com/2010/05/do-not-put-iphone-in-car-3gs.html. Thanks!
Write by:
RC
- Monday, May 3, 2010