Sony Ericsson Xperia X10 Review and Spesification
. Finally, an Android phone Sony Ericsson (SE) into Indonesia.
Xperia phones X10
counted the most luxurious among the ranks of other Indosat Android. Previously, Sony Ericsson introduces its products through the event Mobile World Congress (MWC) in 2010. Sony Ericsson did not create a new variant of the X10, but only release the Xperia series into the form of a Mini X10 or X10 is smaller than the original. X10 Mini reminiscent of the Nokia N97 which is also present in the form of a Mini.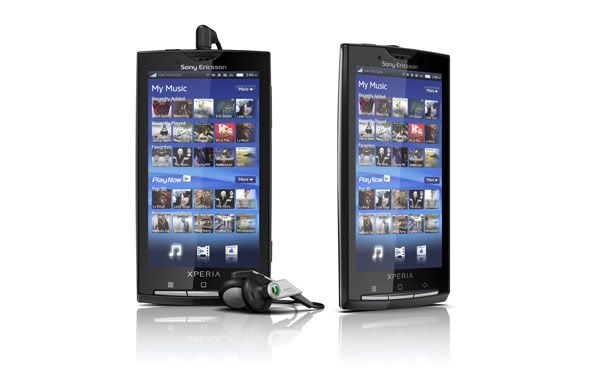 X10 Mini is not much different from the first X10, except in terms of size. X10 Mini comes in multiple colors, including black, pearl white, lime, pink, red and silver. Although smaller, this mini-stay X10 comes with a qwerty keyboard, but still well equipped with 2.5-inch touch screen QVGA size. From the operating system that is too similar to his older brother, Android 1.6, but still can be upgraded to a newer operating system.
UX platform open operating system offerings include
Sony Ericsson
, creating a unique experience for the user thanks to the merger of entertainment features the best in its class with a variety of applications typical of Sony Ericsson, the integration of social media services and graphical display of the best qualified.
Sony Ericsson typical applications include:
1. Timescape, which manage all your communication with the other person in one place. See all your conversations are easier to check Facebook, MySpace, Twitter, photos, emails and text all at once.
2. Mediascape, is a smart way to access music, photos and videos you want from your friends and your favorite artists. These applications can access content from anywhere - your mobile phone, YouTube, PlayNow - and dedicate it all to you.
The normal price of this phone is Rp.7,000,000 or to pre-order price of Rp. 6.5 million. Costly this phone because of a myriad of its superior features. Look at 8.1 mega pixel camera which is the largest pixel camera compared to five other Indosat Android products.
Product Specifications:
- 1GHz CPU speed
- Battery 1500mAh
- GPS with Google Maps
- 8 GB micro SD
- 3.5 mm headset
- 8.1 MP camera with 16x digital zoom
- 4-inch OLED Display
- The normal price/pre-order: RP 7 million/Rp 6.5 million
Overview of the two alternative views 'Xperia X10 Mini' and 'Mini Pro' alike ie shorter than the X10 which has been published since last year. They also both use the Android operating system 1.6 and supports access to the stock service application developed by Google's Android Market and equipped with applications such as Gmail and Google Maps. Its main feature 2.55-inch-wide touch screen and five-megapixel camera.
The difference, 'Xperia X10 Pro Mini' has a QWERTY keyboard that appears when the screen is pushed upwards as the Xperia X1 and X2 series. Xperia X10 Mini Pro is also slightly heavier than Mini, 119 grams by 78 grams. X10 Pro Mini also only available in black and red, while the X10 Mini is also available with a choice of other colors like pink, silver, white, and green.
You have read this articleSony Ericsson with the title Sony Ericsson Xperia X10 Review and Spesification. You can bookmark this page URL http://catosays.blogspot.com/2010/05/sony-ericsson-xperia-x10-review-and.html. Thanks!
Write by:
RC
- Monday, May 10, 2010