Asus Joined Garmin, and will soon launch two types of smartphones Navigation, namely Nuvifone G60 and M20. For information, Garmin is the leading company in the world in Satellite Navigation products or 'GPS'.
Nuvifone G60 and M20 is believed to be a personal navigator for the user as well as smart phones (smartphones).
G60 run with Linux OS, has a touch screen or by 3:55-inch touchscreen and a color depth of 65K. The resolution was grown in type WQVGA screen with 272 x 480 pixels. Nuvifone G60 also has a 4GB flash memory on board, 128 MB of RAM and can be expanded with Micro SD up to 16GB.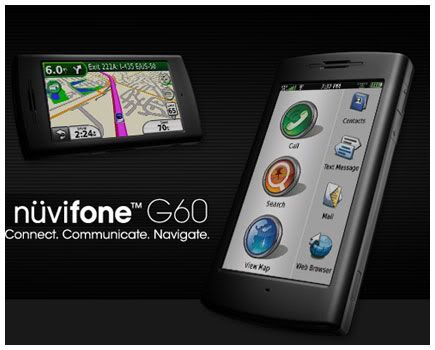 This phone also has the ability at 3 Megapixel digital camera and can play MP3 music. To run it all available battery power Lithitum with 1100 mAh. Just as today's smartphones, Garmin G60 also have email facilities and a browser, which is supported by HDSPA connection speed of 3.6 Mbps. For Business connectivity, also provided a feature Wi-Fi, and Bluetooth A2DP.
The other type is the Nuvifone M20, which use Microsoft Windows Mobile 6.1 Professional as its OS. Smaller screen displays only a 2.8-inch TFT 65K but has a higher resolution than the G60, which is 640 x 480 pixels. M20 also uses the accelerometer so you dapt Tehnology see this phone in portrait or landscape position. M20 is also supported by HDSPA connection and Wi-Fi and email features enterprise or personal email. For business photographing portraits, M20 is supported with 3 Megapixel camera and a lithium battery of 920 mAh. All the above features are packed in a lightweight body, which weighs only 99gr (including battery)
This device into two (G60 and M20) enables users to navigate wherever and whenever they want, because it is available with maps of North America, Western and Eastern Europe, and Asia-Pacific countries. As to the Garmin product, in the G60 and M20 Nuvifone also invested millions of POI (location), such as street names, hotel information, restaurant information sertabioskop, and much more. This device also can automatically calculate the distance and the track between 2 locations.
According to the latest news, Nuvifone G60 will be available in Taiwan this Monday, while for Singapore and Malaysia market is expected around the end of August.
"We can not wait for our customers, began using the nuvifone," said Cliff Pemble, Garmin's president. "Our products have the advantage of location-based navigation, this is what distinguishes our products with other brand phones"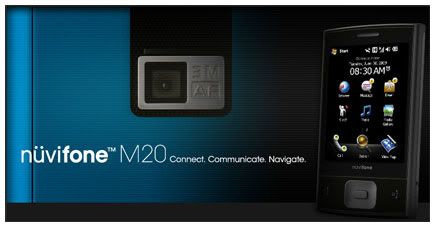 "Does talking and navigation simultaneously, marking the photos or navigate to the address on the web, Nuvifone very easy for users with an easy way too," added Benson Lin, ASUS Vice President and General Manager of Handheld Business Group.
You have read this articleOther Gadget with the title Asus with Garmin launches mobile navigation. You can bookmark this page URL http://catosays.blogspot.com/2010/10/asus-with-garmin-launches-mobile.html. Thanks!
Write by:
RC
- Saturday, October 23, 2010