Finally mobile tablet "
Dell Streak
" is present in Indonesia at a price Rp.6 Millions. With most big-screen attraction in its class, 5 inches, and hybrid function which is a combination of tablets and smartphones.
Dell Streak
is interesting blend between tablet, computer, netbook, GPS and A GPS, Music Player, HD cameras, as well as smartphones. All of this can get in a mini-tablet package size of 5 inches.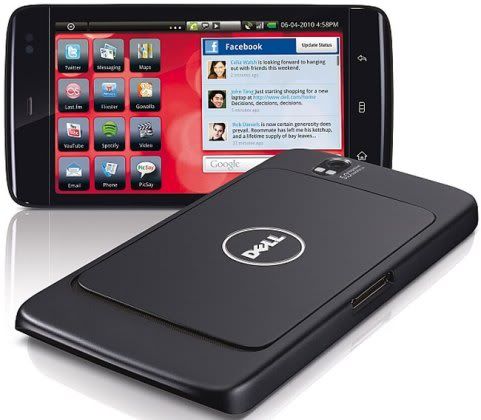 The product is immediately available at several retail locations in Jakarta, Bandung and Surabaya, and soon followed in other cities such as Yogyakarta, Semarang, Medan, Palembang, and Pekanbaru starting this October. With all the features diusungnya, Dell sells Streak Rp.6 million (black color) and Rp 6.25 million (special red edition).
Here are some of the features of Dell Streak:
- Muti WVGA touch screen is capacitive
- Battery life is 1.5 days for online usage. For gaming about 5-6 hours.
- Camera two sides. 5 MP in the rear, 1.3 MP front.
- Internal Storage 2GB.
- OS Android 1.6
- Qualcomm Snapdragon processor 1GHz / 512 MB RAM
You have read this articleOther Phones / Phones info with the title Dell Streak Priced Rp.6 Million. You can bookmark this page URL http://catosays.blogspot.com/2010/10/dell-streak-priced-rp6-million.html. Thanks!
Write by:
RC
- Sunday, October 17, 2010