Here's a list of the most unique mobile phones in the world. This phone has unique features and unique appearance pula.Beberapa phone still in the design and pengujian.Mari we see the most unique mobile 9 in the world.
1.Vodafone 904SH: Cell Phone Face Identification with Feature
Maybe this is the most secure phone, because facial identification feature. So the phone can be programmed to recognize a user's face and will remain protected, so the memory or the existing functions will not be accessible by others, to recognize the face of mobile phone users who have been in the program.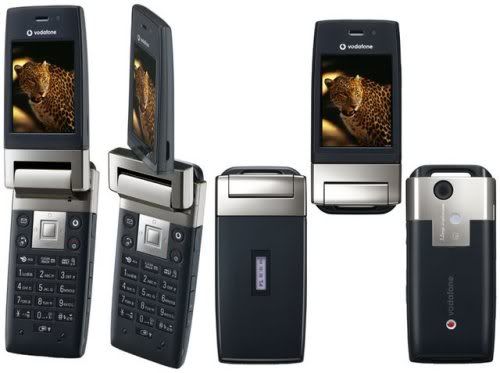 2.Samsung Serene: Elegant Cell phone
This phone is unique and specially designed by Bang & Olufsen. If you see this phone, so unique design: the screen is designed in the bottom of the phone, and keys on it. Why in the bottom of the screen? Because they think that in this way, the screen will not be greasy again, because the user's cheek.
3.Nokia Colores: Virtual Hard Cell phone
The concept of this tool is a 'virtual' hard drive, this phone includes GPS, GPRS, recording device that can turn voice into text, biometric scanner, and even fingerprints, 3G CDMA2000 1xEV-DO, Google Earth, and the structure of carbon fiber.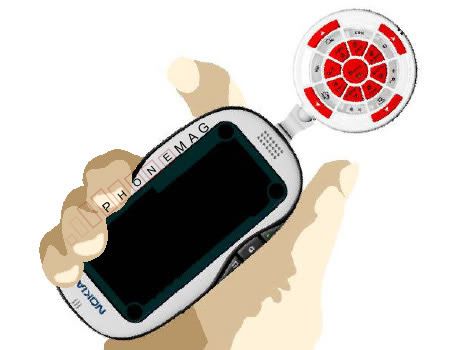 4.BenQ Qube Z2: Cube-shaped cellphones
Phone keypad is arranged vertically in two rows on the right screen, the navigation buttons at the bottom of the screen, and has many features: MP3 with lyrics display, voice recorder, FM radio and 3D surround sound.
5.Dbtel M50: Similar to iPod
If you like the iPod models, this phone will make you feel that you hold the iPod.
6.NOKIA SURV1: Water Resistant Cell Phone
The concept for SURV1 is waterproof and strong frame for the mobile phone. This phone is intended for users who often spend more time in the outdoor atmosphere.
7.Telson TWC 1150: Camera Cell Phone Watches
This phone weighs just 98 grams, the Telson TWC 1150 has many unique features including loudspeaker, voice recorder and voice recognition capabilities. Batteries for this item a small, capable of supporting the talks for 100 minutes, and can standby for 150 hours.
8.Hyundai MP-280: Cell phone Perfume
When you open the phone to call or receive a phone, perfume will be sprayed. After perfume tube has been exhausted, you can recharge as well.
9.Nokia 888: Flexural Cell Phone
You can do anything to the phone (in terms of form), you can roll up, you can also change shape as you want so it will be more interesting. This phone uses liquid battery and use the touch screen display.
enjoy phones.. :)
post before
digital-camera-casio-exilim-ex-g1-2010
You have read this articlePhones info with the title 9 World's most Unique Mobile Phones. You can bookmark this page URL http://catosays.blogspot.com/2010/04/9-world-most-unique-mobile-phones.html. Thanks!
Write by:
RC
- Friday, April 23, 2010