New Mobile review - RIM will launch the latest
Blackberry
, The BlackBerry Bold 9650. Comes with an elegant design, the BlackBerry Bold 9650 to present a business phone with multimedia features are very comprehensive. Communication tools ranging from email, messaging (IM, SMS, MMS) up to social networking, can be found on the BlackBerry Bold 9650.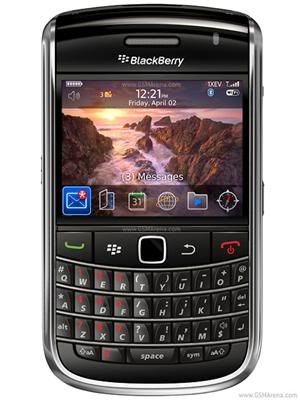 Some important features of the BlackBerry Bold 9650 is
1. Stylish design (4.4 "x 2.4" x .56 "and 8.4 oz.) With a glossy black finish and chrome highlights
2. Display (2:44 ") high-resolution (480 x 360 resolution at 245 PPI), capable of displaying images, video and web pages with sedetil, and seimpresif possible.
3. Camera 3.2 MP camera with flash support, variable zoom, image stabilization, autofocus and video recording
4. Easy access to the Facebook ®, MySpace and Flickr ®, up to instant messaging services are quite popular such as YM and BlackBerry ® Messenger
5. Advanced media player for videos, pictures and music, a 3.5 mm stereo headset jack and has support for Bluetooth ® Stereo Audio Profile (A2DP/AVCRP)
6. BlackBerry ® Media Sync for easy synchronization process photos with iTunes ® and Windows Media ® Player.
7. Support for the BlackBerry App World, find and download hundreds of applications directly from the Blackberry through
8. Full HTML web browser, streaming audio and video via RTSP
9. Built-in GPS with support for geotagging, BlackBerry ® Maps and other mapping applications
10. Premium phone features including voice activated dialing, speakerphone, and Bluetooth (2.1).
11. Support for high-speed EV-DO Rev. A networks in North America, as well as UMTS/HSPA (2100Mhz) and quad-band EDGE/GPRS/GSM networks Abroad
12. Removable and rechargeable battery for 1400 mAhr five hours of CDMA talk time
[gadget.tasikisme.com]
You have read this articleBlackberry with the title BlackBerry Bold 9650 Review. You can bookmark this page URL http://catosays.blogspot.com/2010/04/blackberry-bold-9650-review.html. Thanks!
Write by:
RC
- Wednesday, April 28, 2010